Shopping in supermarkets and local food stores proves to be a challenge to some of our fast metabolism dieters. This is where our temptation to give in to our cravings are at its peak. Wherever we look, those unhealthy foods seems to follow us, enticing us to pick and buy them instead of focusing on buying healthy foods.
Aside from that, we're having a hard time picking up the right foods because these manipulative manufacturers are putting some hidden  ingredients under the guise of "healthy" food packaging labels.
How do we ensure that we're actually buying the healthy foods we need? Here are our top 5 tricks to outwit supermarkets and have an enjoyable and healthy shopping.
1. Shop with Your Stomach Full 
The best way to beat supermarkets in tempting you to buy unhealthy foods is to shop when you're full. If you're not hungry, you are less likely to reach out for junk foods, chips, and soda.
If you're hungry, your blood sugar levels and hormonal levels are out of control, resulting in cravings for sugar, fat, salt, and grains. This will lead you into making poor decisions and giving in to your cravings.
2.  Have a Grocery List before Shopping 
Listing down all the foods you need to buy will help keep you focus on buying the foods you need. This will also lessen your time wandering around the store and picking those unhealthy foods mindlessly.
3. Look Above and Below Eye Level when Shopping Products and Ingredients 
Take time to familiarize the supermarket's layout because you go shopping. You will then notice they stack most of the processed and junk foods at your eye level.
Supermarkets are so sneaky that they placed the unhealthy foods where it meets your eye to entice you in grabbing them first. While those healthy and whole foods brands are located either above or below the eye level. Be sure to check those foods and ingredients located on the top or the bottom shelf to find the healthy ones.
4. Stick to Your Budget 
When going shopping, it is recommend that you only bring enough money according to your budget list. This will help you in focusing more on buying the ingredients you need and getting rid of those unhealthy foods. It will help you be accountable and be responsible for shopping.
5. Read Labels and Ingredients 
Just because the supermarket and manufacturers labeled a particular food as "all-natural" doesn't mean it's already healthy. Food Manufacturers loves to deceive us by hiding those unhealthy and harmful ingredients and display it as "healthy" ones.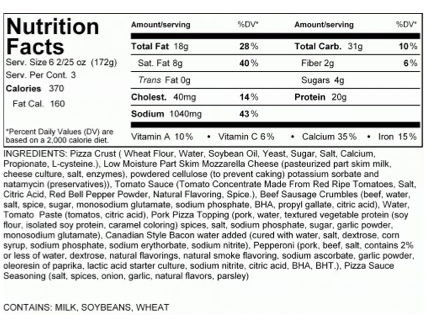 Learn how to differentiate these confusing food packaging labels as well as determining the truth behind expiration dates to be fully informative of the foods we're buying.
Being aware and giving conscious efforts upon shopping, we will be able to outwit supermarkets with these tricks. Be a smart and healthy conscious shopper!