PHASE 1: Lunch, White Bean Wrap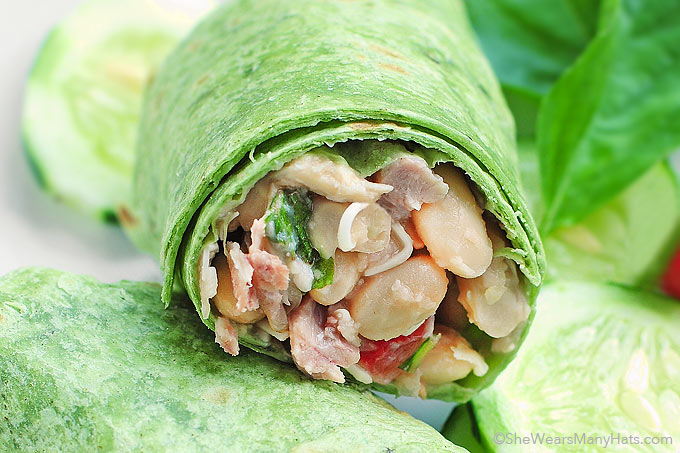 INGREDIENTS:
2 (15.5 ounce) cans BUSH'S® Reduced Sodium Cannellini Beans, drained
2 small tomatoes, diced
3-4 fresh basil leaves, finely chopped
1 clove garlic, minced
1 lemon, juiced
⅓ cup shredded Parmesan cheese
salt and pepper to taste
4 tortillas/wraps
INSTRUCTIONS:
Place half the beans in a medium bowl; mash gently with a potato masher or the back of a fork. Stir in remaining whole beans, tomatoes, basil, garlic, lemon juice, and cheese. Salt and pepper to taste.
Spread on the wrap and roll up.
PHASE 1: Snack, Frozen Fruit Kebab
INGREDIENTS:
4 cups mixed fruit: Strawberries, blueberries, blackberries, pineapple, kiwi
INSTRUCTIONS:
Thread fruit onto wooden skewers. Place on a plate or tray, cover with plastic wrap and freeze until ready to serve (the fruit will be completely frozen in about 3 hours).
Source: She Wears Many Hats, Haylie Pomroy