Spring season is here! That means vegetation starts to become abundantly available! With fresh fruits and vegetables all around, this is the perfect period to refurbish and spring clean your diet to get optimum nutrition and be filled up with vitamins to make you feel invigorated this season.
It is important to note that upon welcoming spring, a fridge cleanup is a good thing to do as well. It cannot be denied that you've accumulated lots of leftovers from Winter Season, now is the perfect time to throw away the unhealthy foods stored in the fridge. You might be thinking they will be useful one day, but the truth is they will only rot and may become harmful to your fast metabolism diet.
Everybody anticipated for this wonderful spring season, it is an exciting period to do remarkable things this year!  One of the things people love to do for their body is to pamper it through spring cleaning diet. It is safe to say that almost everyone has been accustomed to this tradition.
So to have an effective spring diet cleaning, here are the guidelines to follow:
1. Make a Diet Plan
It is essential to prepare a diet plan to keep you on track of the food you need to consume and what amount of nutrients you need. In line with every fast metabolism diet phase you're following, a diet plan guides you with what to eat and to avoid, your meal map schedule, as well as your exercise schedule. The diet plan you prepare can also help you provide options of making use of your plan B recipes in case you can't have your plan A.
2. Substitute Unhealthy Foods in your Fridge with Nutritional Powerhouses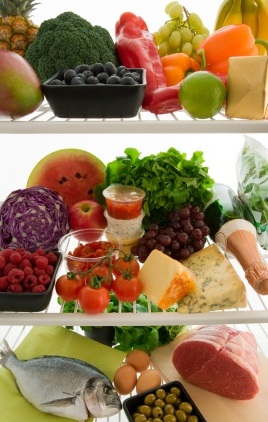 Stop keeping foods that can harm your health. We know that you want to save money but in any circumstance, you need to prioritize your diet. You need to store only the allowed fast metabolism foods in your fridge. And if possible, try to choose organic foods. Organic foods are way healthier than the non-organic ones, as these products are non-GMO and don't contain toxic chemicals that can kill your metabolism and ruin your diet. If ever you can't really avoid grabbing destructive foods to your diet, you can share them to others who will be happy receiving them and start stocking healthy foods in your fridge.
The recommended fruits and veggies you can keep suited for spring season are:
| | | |
| --- | --- | --- |
| Fruits | Vegetables | Diet Phase Number |
| apricots | | phase 1 |
| strawberries | | phase 1 |
| cherries | | phase 1 and phase 3 |
| | peas | phase 1 and phase 3 (Not allowed in phase 2) |
| | radishes | phase 1, phase 2 and phase 3 |
| | fava beans (for vegetable protein) | phase 1 and phase 3 |
| | artichokes | phase 3 |
| | rhubarb | phase 2 and phase 3 |
| | asparagus | phase 2 and phase 3 |
| | mushrooms (all types) | phase 1, phase 2 and phase 3 |

3. Select the Right Beverages to Keep you Hydrated this Season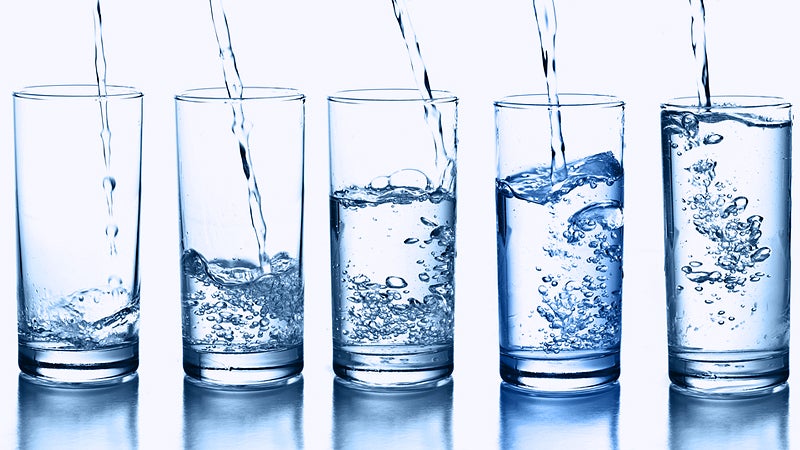 In spring cleaning your diet, you also need to consider the drinks you consume. For this area, it is strongly advised to skip sweetened beverages. For water, it is recommended to drink Spring water, as it has the best electrolyte among other types of water. You can also add lemons and limes with your water if you like.
For the non-dairy milk, you can enjoy the following:

4. Prepare Healthy Snacks
Of course, snack would be favorable any season. So, to assist you on what best snack to prepare, you can have:
| | |
| --- | --- |
| Kind of Snacks | Diet Phase Number |
| egg whites | Phase 1 |
| hard-boiled eggs | Phase 3 |
| raw nuts | phase 3 |
| veggies and fruits (organic, fresh, canned or frozen) | all phases (For phase 2, lemon and limes are only allowed) |

5. Add Variety to your Diet Meal
In fast metabolism dieting, it doesn't mean that you must stick to the limited ingredients and prepare same meal all over again. Somehow, our body needs variety of foods filled with numerous nutrients that's why you must learn to go out from your comfort zone and discover healthy meals that you haven't tried before. Having a variety of meals and snacks for each phase also helps you minimize on having chances of weight plateau. But for this part, you must consider the portion or size of food and ingredients you'll include to your recipe to keep your diet balance.
Spring cleaning your diet for the season is a best step you can ever do for yourself and might as well, for your loved ones. With the help of the ways listed above, you're now much ready to welcome spring with health gears you have inside your fridge. Worry-free, healthier you!
Spring cleaning is an errand you shouldn't miss, some goes all the way to do kitchen Spring cleaning. Here are some of the kitchen tools you can use to spring clean your kitchen. If you declutter your area, some things could emerge majestically.
Enjoy the Spring Season!