It is a common concept that maintaining a healthy body requires perseverance, discipline, and commitment. Eating the right food is the biggest aspect that helps metabolism to function well. But sometimes no matter how much we adhere to the program, our metabolism won't cooperate the way we want it to be. In short, this is not as easy as pie! So how do we speed up and boost our metabolism to burn fats away?
These 5 powerful foods will help you reduce your inflammation, regulate your appetite, and most of all increase your metabolic rate to burn fats and lose weight faster.
1. Lemon Juice
If you got bored in drinking plain water, we recommend you add lemon juice, or zest for variation. Not only because it's good for your digestion. but drinking lemon juice before your meal helps lower your blood sugar levels and since lemon is rich in polyphenols, it helps to suppress your body weight and fat accumulation. Try to squeeze some lemon into your water or dish.
2. Cinnamon
Cinnamon is a great ingredient to pair with your herbal teas or morning beverages. Cinnamon keeps you feel fuller, longer, and satisfied, lessening your chances of food cravings. It also keeps your blood sugar levels in check.
3. Cayenne Pepper
Are you a spicy food lover? A great news is waiting for you! Studies revealed that the phytochemical capsaicin increases your metabolism and fat burning rate. Not only it spices up your food and flavor but it also spices up your metabolic rate! You can read the whole news here. We encourage you to cook your favorite spicy recipes today!
4. Turmeric
One of the key factors that hinderes us in losing weight is inflammation. But fortunately, we have turmeric to counter this. Turmeric has powerful anti-inflammatory properties that help fight inflammation, reduce the risk of obesity and heal other ailments.
5. Flax Seeds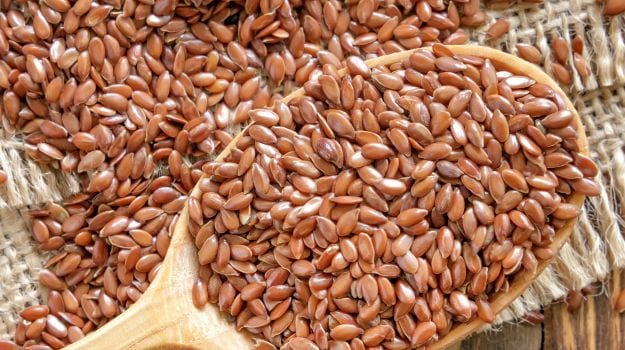 One of our favourite healthy fats, flax seeds are a great source of healthy omega acids that balances our hormones and inflammation. It also contains fibers to help you keep your cravings under control. Flax seeds are great to incorporate in your smoothies, especially in Phase 3.
Get the benefits of these 5 superfoods, get them from your nearest market today and you will be amazed how good you feel after including them in your diet!