I hate to break it out to you but holiday season is over! And that means, we are back to the daily grind but on the positive side, we are about to end the binge eating season as well. How did you welcome 2016? Did you have stomach issues due to overeating? Have you observed tightening of your pants upon trying it on? Well, that's pretty normal but we have to recover from the unhealthy stuff we did last holidays ASAP so we can start the new year right. Another great year has passed and today we're embarking to another year of challenges but striving to live a healthy lifestyle. Let's start the new year with a healthy body and positive outlook!
So talk about recovering and healthy lifestyle, we prepared some healthy detoxifying tips to flush out toxins from our body that was accumulated during the holiday season. And we highly recommend that you try the healthy detoxifying soup recipe below!
1. Drink LOTS of water
You've probably heard this tip over and over again, but water is still our best friend when it comes to cleansing our body. Drinking a lot of water will flush out all the foreign elements in our body and hydrate it to balance out our body salt.
See to it that you are drinking enough water (half of your body weight in ounces). You can add some lime or lemons if you want some variations on your water. You can read more about healthy benefits of water here.
2. Add More Parsley and Cilantro on your Meals
Parsley and Cilantro are very powerful green plants that help detoxify the heavy metals of your body. These herbs add more taste and health benefits in your soups, salads, and meals.
3. Deep Breathing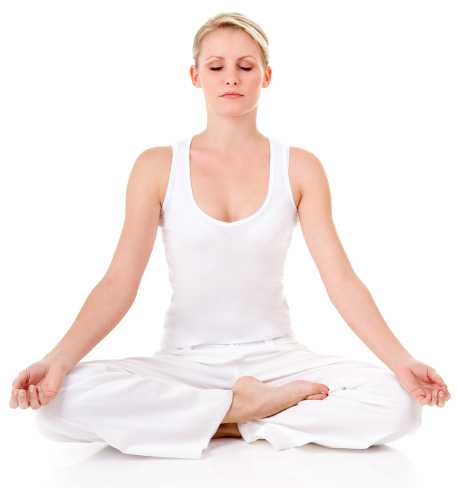 Deep breathing is one of the most powerful exercises to activate your lymphatic system. Your lymphatic system is composed of nodes, spleen, thymus, and vessels that help protect your body from diseases. When your body lacks exercise and intake of healthy foods, your lymphatic system may become sluggish, making you more prone into illness.
Take 10 deep, slow breaths counting 4 seconds in, 8 seconds in holding your breath and another 8 seconds in letting it out. You can practice deep breathing when you're meditating or practicing yoga.
4. Take a Healthy Detoxifying Soup
This healthy detoxifying soup will help you kickstart your new year by having a healthy meal. This soup is best to have in Phase 3.
Ingredients:
1 cup of water
1 cup spinach or arugula
½ clove garlic
½ cup cucumber, chopped
1 cup sprouts (sunflower)
½ large avocado, pitted, peeled, and diced
¼ cup fresh herbs
2 pinches of sea salt
fresh lemon juice
cayenne pepper
Directions:
1. Put all the ingredients into a blender and blend for about 30 seconds. Be careful not to over blend.
We hope that these tips will help you get back on track in the fast metabolism diet and will keep inspiring you to live a healthy lifestyle. The fast metabolism diet community wishes everyone a Happy New Year!